Ryder (PAW Patrol) Management Super Talent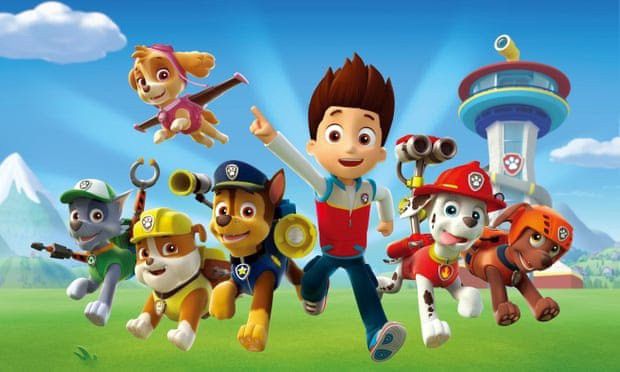 Ever since PAW patrol launched on TVs world wide in 2013, the management world has been buzzing about Ryder, the human leader of five puppies responsible for saving various inhabitants of their local village. Ryder's excellent attitude, swift decision making, and driver of the patrol's creative culture, leaves many managers, including yours truly in awe. And while Ryder's exact age is unknown, he appears to be in his early to mid-teens, which makes this the youngest management super talent today.
Let's review some of Ryder's management practices:
Positive attitude — this is a must-have for any leader. Ryder is never complaining, lazy or negative and his crew always ready for action.
Great communication culture — I've seen many episodes and have yet to discover a single issue that arises due to poor communication. I've never been an organization this strong in terms of unambiguous communication.
After every mission, Ryder gives credit to his (canine) crew, no exceptions.
While Ryder is known to give immediate orders, this does not seem to have led to a complacent culture. In many cases, without Ryder present, his puppies expose the same cooperative style and success rate. It is clear that his input is appreciated and accepted, but the success of the team does not depend on him barking (hah) orders.
Creative culture — the amount of creativity exposed by the team and the pace at which this happens is an incredible achievement. Either Ryder carefully cultivated this culture, or recruited for it. Either was, this is yet another impressive achievement.
The diversity of skill in his team is also astounding, some can fly, some have built in x-Ray scanners. The skill set is very broad and seem to perfectly complement in any situation.
Celebrates success with (dog) cookies — enough said.
Effective power point slides. Ryder manages to prepare an elaborate power point deck in a matter of a minute or two with very clear schematic visuals of the mission. He does this as his puppies are in the elevator to gear up. Although the visuals are sometimes clearly hand drawn and not always well proportioned, this seems to never lead to any real confusion.
Reputation of getting things done — whatever happens in PAW patrol town, whether it's a cat afraid to get out of a tree, or freight train heading towards a chipmunk sitting on the rails. Ryder is everybody's first call. That's the ultimate sign of a reputation of getting things done consistently (usually within 8 minutes).
I think everybody ought to aspire to be more like Ryder. Is that realistic? I'm not convinced, we just have to accept that some are just born with the innate management capability. If you haven't seen Paw PATRO yet, be sure to check it out on Netflix.